Solar Hot Water Systems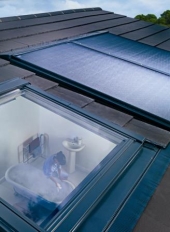 Solar panels convert the energy in both direct and diffused sunlight into heat to produce hot water for the home.
We fit Worcester Greenskies Solar Panels, which are capable of providing up to 60% of your annual hot water requirements. The actual percentage will depend upon the size of the panels in relation to your hot water system and the location of the panels.
The solar panels are designed to operate alongside existing heating systems that use a cylinder to store hot water.
The solar panels are available in portrait and landscape versions to suit a variety of roof sizes and shapes.
FKC solar panels are standard and FKT solar panels are high performance. The FKC solar panels reflect 12% +/-2% of absorbed solar energy back into the atmosphere, whereas the FKC solar panels reflect just 5% +/- 2%.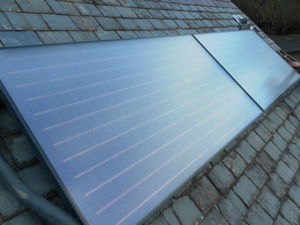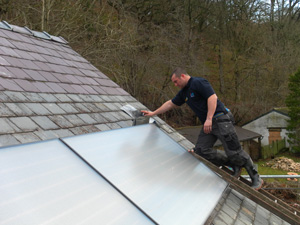 Solar panel installation – these are on-roof landscape Worcester Bosch FKT panels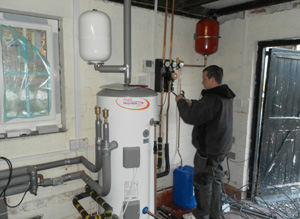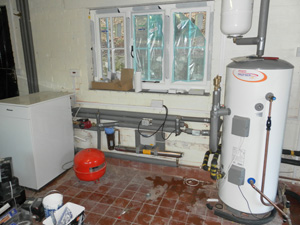 Solar pump unit and solar cylinder, combined with an oil-fired condensing boiler
The pictures above are of an installation in Llangollen, Denbighshire.
Worcester Bosch Solar Hot Water Systems